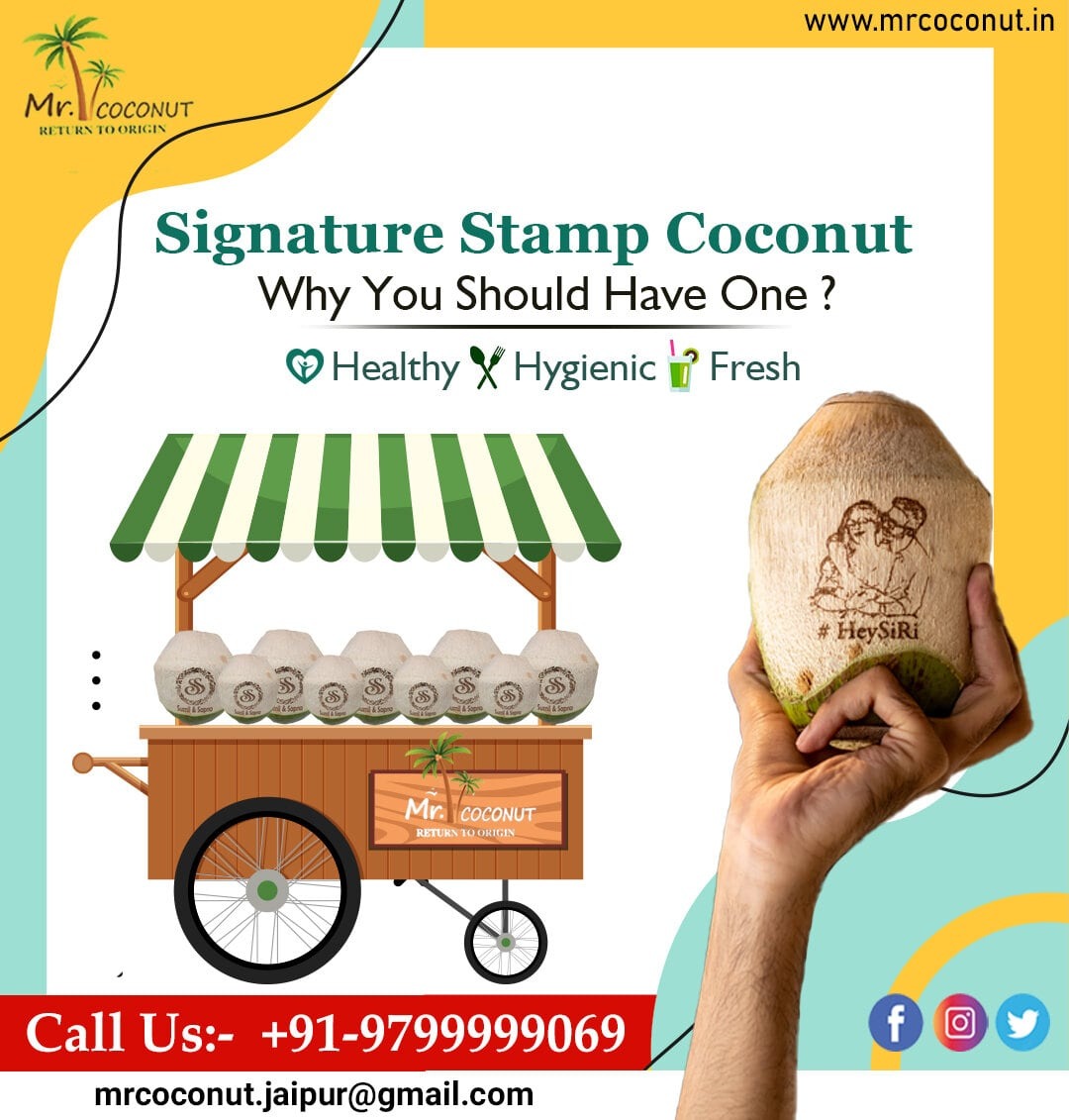 Signature Stamp coconut: Why You Should Have One
Posted by : Mrcoconut / On : Jul 13, 2022
Updating your wedding checklist before the big day will ensure no last-minute surprises. The wedding planning process can be hectic but failing to plan well could mean missing out on those little details that will make your celebration special.
A wedding involves many decisions, from choosing the theme to selecting the venue and selecting the metal for your wedding bands. Don't forget about the food and beverages for your guests too.
In terms of wedding drinks, many couples opt for an open bar since it is easier and offers guests a broader selection of drinks to choose from. However, having a signature wedding drink gives your wedding an edge.
Enhances the style of the unique wedding counter

The signature wedding drink is an excellent way to inject personality into the event. Nowadays, you can even design your signature drink in a more customized and creative manner that people won't forget. Additionally, you'll have a chance to come up with the craziest and most interesting styleto sever thedrink to the people.
These days new wedding concept is on the hype for a signature drink, and you can add tender coconut water as your signature drink in a more personalized way. As we all know, coconut water is a healthy as well as a refreshing drink,and it quickly energies the body when you are feeling tired, especially in summer wedding when you are fully exhausted in wedding function this drink, is required the most this gives you the energy to enjoy again in a healthy manner, and when it is served in a carved coconut in a more personalized manner it brings the drink to an all-new level. A personalized manner means the shell of the coconut is properly shaved and stamped with the wedding theme or bride and groom image, name, etc. which enhances the wedding style and makes it memorable for all people.
There are many ways to enhance your wedding's visual theme, and beverage stalls are one of them.Coconut water with the wedding theme can be stunning to look at, and beautiful stamp coconut water makes your wedding photos ready. These trending wedding stalls could blow everyone's minds and have them sharing them on Instagram if you consider your couple's style to be progressive.
Incorporate Desi, rustic inspiration of stamp coconut
At weddings, people are highly likely to try something new, so having a signature drink can help people who suffer from decision paralysis make an informed choice. It will be irresistible to them. A bonus is that if you have an open stall as well, lines will be greatly reduced. The coconut bar tender can just ready the signature drink and lay them out for guests to enjoy.
By incorporating a signature drink into your big day, you will be able to save money while looking like you've gone all out to toast your guests. You can choose the most affordable ingredients that will make a tasty, statement-making drink, and you can buy customized coconut water in bulk since many of your guests will be drinking the same thing.
Moreover, if some guests are not fans of the Carbonated drinks,Sugary drinks, or juicesyou can supplement them with other affordable and crowd-pleasing coconut water.This will provide satisfaction to all your guests without over-orderingcarbonated drinks.
Thinking about Beverage stalls in weddings
The tradition of catering something special for guests is not something many people do. There are countless drinks out there, so choosing the right one can be tough. This is something your guests will greatly appreciate and will feel grateful for making the event memorable.
If you want to make your guests feel part of your big day, you can include weddingfavors on their coconut shells. For instance, you can print a personalized message or an image of you and your spouse on it.
Let's sum it up with Mr. Coconut
Personalized coconut water makes a wonderful addition to your wedding. If that's the route you wish to take, then you can contact Mr. Coconut who specializes in this type of service. Mr. coconut provides each guest with a healthy, customized coconut drink. With the customized design over the shell of the young coconut, this is the only drink that has been offered at wedding functions up to know that is both healthy and attracts customers' attention. Signature drinks make any occasion more special and are a great way to make your day extra special for you and your guests. Remember, your wedding theme should be woven throughout every detail of your big day.