Craft Beautiful Weddings with Mr. Coconut
About Jodhpur City
About Jodhpur
This brilliantly blue city is frequently referred to as the Blue City due to its stunning architecture - royal forts, palaces, temples, Havelis, and even houses. The picturesque forts that tower this glorious city make for an unforgettable spectacle. In addition to Mehrangarh, Jodhpur has unique horses known as Marwari or Malani that cannot be found anywhere else. The fortress is located on a rocky ridge with eight gates leading out from it. Founded in 1459, Jodhpur has a long history. The legacy of this prosperous city revolves around the Rathore clan. The rich history of the city can be traced to Rao Jodha, the chief of the Rathore clan who is credited with developing Jodhpur in its place. Mandore Gardens are also believed to still hold relics of Mandore, so people living in Jodhpur and surrounding areas are commonly known as Marwaris.
Destination wedding in Jodhpur
Jodhpur is ideal for individuals who want an intimate wedding away from the bustle of these more commercial destinations, whereas the bulk of couples chooses to get married in Jaipur and Udaipur. Jodhpur offers the allure of historic Havelis and royal palaces, as well as lovely natural decor that is exquisitely woven with Rajasthani colors and flavors! The ideal location for your wedding celebrations, this place is the ideal fusion of traditional Rajasthani craftsmanship and regal modern architecture. In India, weddings are usually rated according to the availability of food and hospitality provided by the families of the bride and groom. It is no secret that Jodhpur is renowned for its royal hospitality. As for its cuisine - consider that the most famous dishes of Rajasthan came from here. Rajasthani cuisine has several sweets unique to this region, including Makhaniya Lassi, Mawa Kachori, Lapsi, Gulab Jamun, Malpua, and Ghewar. Rajasthani cuisine has several spicy dishes, such as Daal Bati, Lehsan chatni, and Mirchi vada, among others. It was once common for Rajput royal families to eat these tasty snacks when they visited Jodhpur, but now they have become an attraction for tourists. The recipes are no longer a secret, but the art of preparing the same and proving its distinctive taste is still very much local. A wedding with delicious food is something we all remember for a very long time. Would you like to have a destination wedding of your own? In that case, Jodhpur is the right place for you.
Regal wedding ceremony at one of Jodhpur's luxury wedding venues
Every one of us has a desire to accomplish something elegant and smooth in nature. What better place is there to have a destination wedding than Jodhpur? Jodhpur has a wide range of scenic locations that are full of love. Whether you want an outdoor wedding or an indoor one, there are many great places to have a destination wedding in Jodhpur, where you can have a lot of fun. Check out the most popular destination wedding venues in Jodhpur and their wedding packages: • Umaid Bhawan Palace • Ajit Bhawan • Vivanta • Indana Palace - • Ranbanka Palace – • ITC Welcome Hotel • Fort Chanwa Luni
Complete your Royal Jodhpur wedding with Mr. Coconut
Want to live the dream of making your wedding royal and at the same time memorable? Organizing a destination wedding at Jodhpur is a great event and to make it special people go with the theme wedding too for that, they appoint a top-notch wedding planner so that they can manage all the things wisely and beautifully. Wedding planners help you to give the desired look and feel to your wedding whether in terms of décor, theme, choice of colors, catering, or distinguish functions. For the spectacular view, the wedding planner adapts new themes and trends so that they can make the wedding an amazing event for them. Mr. Coconut is also a new and trendy concept that people will love in a healthy and beautiful manner. Because the concept of Mr. coconut with a personalized touch helps the wedding planner make the wedding unique and memorable. Mr. coconut has provided thousands of fresh and tender coconut waters with a personalized touch at a wedding ceremony whether it was sangeet, Mehndi, Barat, or as a wedding favor. Along with the tasty bites and sweet sips, Mr. Coconut can make your wedding extra special with their personalized coconuts by making them an eye-catching centerpiece or bar decoration. And the best part is that the coconut can be customized according to your wedding needs. You can choose any design you like on your big days, such as engraved or printed logos, names, or simply a photograph of the bride and groom. In any case, this will undoubtedly be the focal point of your wedding. Mr. coconut serves only the best quality tender coconut water which is freshly open in front of your eyes. They believe in serving healthy and natural products without preservatives or chemicals. This will give your guests a lasting impression that they will cherish for the rest of their lives.
About Weddings
A destination wedding is similar to a traditional wedding. However, instead of having the wedding rituals in the groom's or bride's place, a unique & beautiful venue (in another state or country) is chosen where all the wedding traditions are conducted in a grand and intimate setting.
Celebrities and Influencers have had fairytale weddings and receptions across various locations in India in the past few years. Out of them, Goa ranks at the top of the list. Why so?
Indana Palace Jodhpur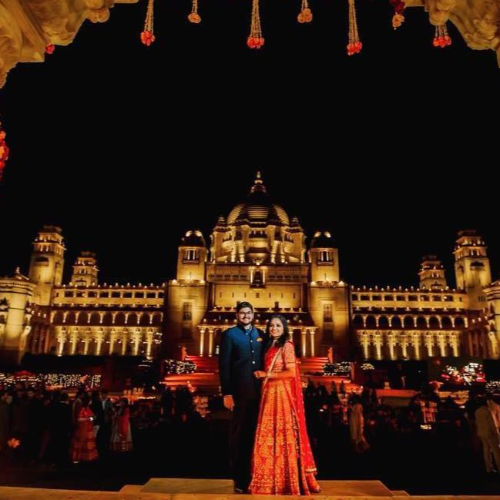 Umaid Bhawan Jodhpur
Raas Jodhpur
Located on the pristine coast of South Goa, Radisson Blue is a stunning location featuring gorgeous Portuguese architecture and cozy indoor & breezy outdoor venues that are perfect for a larger-than-life wedding!
Mr Coconuts / Our Consept
Our team of experts give a personal touch to the coconut by carving it with pictures of the couple, logos of the ceremony & hashtags. With this, you get one more reason to make your dream wedding unique and delightful. Impress your guests with this personal touch!
Book Now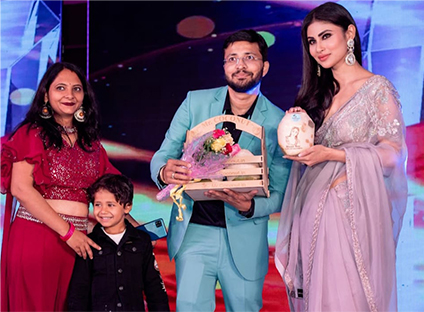 Latest Blog Posts
We have a massive collection of services based on your preferen