Craft Beautiful Weddings with Mr. Coconut
About Mussoorie City
Mr. Coconut – Make Your Weddings Zesty!
Experience a Personal Touch
At Mr. Coconut, our team of professionals give a personal touch to the coconut by embossing it with pictures of the couple, logos of the ceremony or hashtags of the wedding rituals to make your weddings memorable.
High-Quality & Fresh Coconuts
Mr. Coconut seals each coconut with care before shipping it to you. So, when the coconut is unsealed, it maintains its freshness and flavor. Serve tender coconut water to your guests in beautifully designed coconuts and make your wedding a memorable event for everyone!
We Care for You!
Most weddings serve sugary & fizzy beverages for guests. But these junk foods are harmful and you won't find many healthy alternatives in the market. However, Mr. Coconut's stamp coconut is one of the few healthy beverage alternatives that are low in calories and have amazing hydrating properties. Offer healthy beverages at your wedding with Mr. Coconut!
Detox at Wedding
People love mocktails and bar services which is why Mr. Coconut brings the Cocobar concept for weddings! Cocobar is an intricately designed cart installed in weddings where you get fresh & tender coconut water in beautifully customized coconuts. This delicious beverage can easily detox your body and leave you feeling fresh and energetic!
Mussoorie – Queen of the Hills
Mussoorie, the Queen of the hills, ranks amongst the most-loved and most-visited tourist destinations by holiday-makers and couples. It is located in the Dehradun district of Uttarakhand. The remarkable backdrop of the Shivalik range and Doon Valley is what makes this hill station a captivating paradise for visitors. From the scenic views of the Himalayas peaks to the archaic architecture of the British era hotels and churches, Mussoorie promises an unforgettable experience to all. It is no wonder why this serene and panoramic hill station is chosen as a secluded and intimate wedding destination. But, weddings can get super crowded and busy which means your guests will quickly reach out to the beverage counter for a quick sip of a sugary or a carbonated beverage. But, these drinks are harmful! How about serving them fresh and delicious coconut water in a meticulously detailed coconut displaying pictures of the couple, hashtags or the logos of the ceremony. Mr. Coconut, a popular brand in India offers this amazing service to clients who are planning to have their wedding in the charming city of Mussoorie!
Destination Wedding in Mussoorie
Celebrities and Influencers have had fairytale weddings and receptions across various locations in India in the past few years. Out of them, Mussoorie ranks at the top of the list. Why so?
Adventures Galore!
Mussoorie is known for its adventure activities like trekking, paragliding, wildlife safari, rafting, mountain biking and more!
Scrumptious Delicacies
Relish authentic delicacies influenced by Tibetan and Garhwali foods. Satiate your taste buds with lip smacking soups or desi dishes like Aloo ke Gutke, Bal Mithai and more.
Places of Interest
Mussoorie is filled with a wide range of tourist locations like waterfalls, lakes, bustling markets and historic buildings. Top Locations in Mussoorie for Destination Weddings
JW Marriott
The 5-star Himalayan resort features 5 versatile venues, beautiful ballrooms and state-of-art amenities perfect for your luxury wedding!
ITC Savoy
ITC Savoy ranks among the top venues for luxury weddings in Mussoorie. The sprawling lawns, enchanting interiors and state-of-the art facilities make this venue a perfect fit for your fairytale wedding.
Jaypee Residency Manor
One of the top wedding destinations in Mussoorie, the Jaypee Residency Manor features spell-binding venues, curated decorations and amazing food.
Ramada Mussoorie
A luxurious hotel featuring fully equipped banquet halls, beautiful decors, mouth-watering food and professional personnel to take care of your wedding needs.
Royal Orchid
The Royal Orchid Fort Resort is a 4-star luxurious hotel offering in-house professional staff, beautiful greenery, a couple of banquet halls and beautiful interiors.
Making Your Dream Wedding Beautiful!
Innovative Product for Themed Weddings
Our stamp coconuts can easily be added to Decor & Catering presentations for wedding-oriented clients. In addition to that, our carved coconuts are the perfect fit for Themed weddings. And when you give a personalized coconut (with hashtags, photos or logo) as a wedding favor and gift, it makes an amazing impression on your guests.
Best Choice for Wedding Planners
Wedding planners are always on the lookout for new ideas to make their client experiences delightful. Our high-quality coconuts are one of the best natural beverages for wedding planners & caterers. Wedding planners can also propose our personalized coconuts as a healthy alternative to carbonated drinks and juices.
Unique Wedding Favors Ideas for Guests
Mr. Coconut brings a delicious natural beverage that can be seamlessly used as a welcome Drink in wedding, Decor ideas for wedding, or as a creative wedding favour and gift to your guests.
Craft Beautiful Weddings with Mr. Coconut
About Weddings
A destination wedding is similar to a traditional wedding. However, instead of having the wedding rituals in the groom's or bride's place, a unique & beautiful venue (in another state or country) is chosen where all the wedding traditions are conducted in a grand and intimate setting.
Celebrities and Influencers have had fairytale weddings and receptions across various locations in India in the past few years. Out of them, Goa ranks at the top of the list. Why so?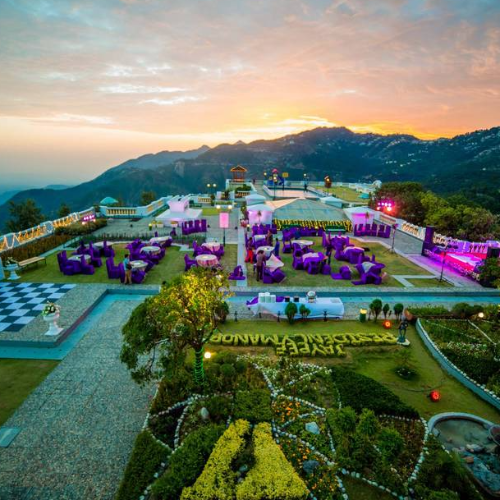 Jaypee Residency Mussoorie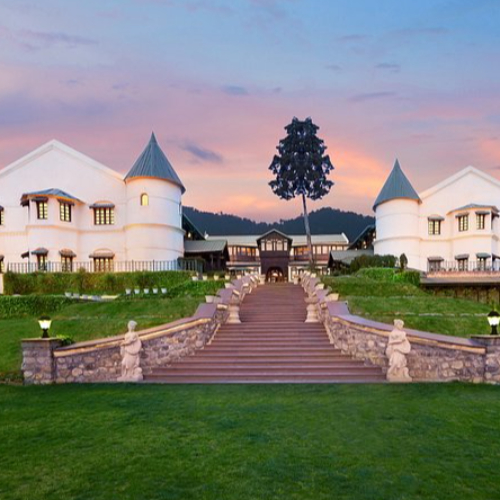 The Savoy Mussoorie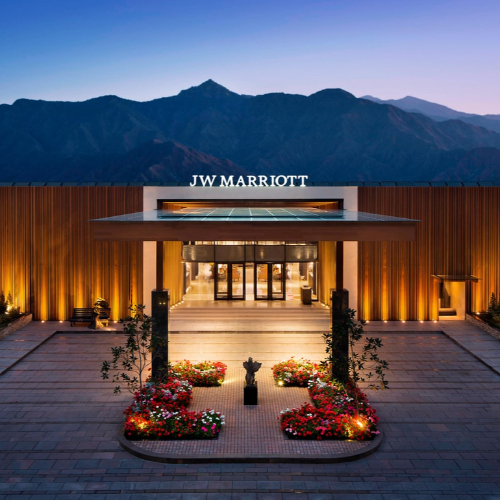 JW Mariott Mussoorie
Located on the pristine coast of South Goa, Radisson Blue is a stunning location featuring gorgeous Portuguese architecture and cozy indoor & breezy outdoor venues that are perfect for a larger-than-life wedding!
Mr Coconuts / Our Consept
Our team of experts give a personal touch to the coconut by carving it with pictures of the couple, logos of the ceremony & hashtags. With this, you get one more reason to make your dream wedding unique and delightful. Impress your guests with this personal touch!
Book Now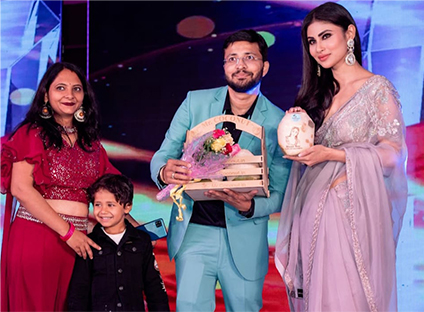 Latest Blog Posts
We have a massive collection of services based on your preferen