Craft Beautiful Weddings with Mr. Coconut
About Jaipur City
About Jaipur
Besides its pink-red-tinged buildings and historical splendor, Jaipur is more than just Rajasthan's capital. Formerly the home of the royal family, this majestic building is surrounded by vibrant markets and chaotic streets. Rajasthan's Jaipur is one of the cities worth visiting in the 'Golden Triangle, which also includes New Delhi and Agra.
The city is about six hour drive from New Delhi, and its major attractions are grand palaces and Havelis flanked by powerful fortresses. Take time to see a potter at work as you stroll the busy streets of Jaipur, past hawkers, and cycle rickshaws, against the backdrop of painted terracotta buildings. Explore the world's largest sundial at Jantar Mantar, the Palace of Winds Hawa Mahal, and Amer Fort, overlooking Johari Bazaar. Then continue to Chowki Dhani for a cultural show. If you're visiting Jaipur during Holi (in March), you can experience elephant polo with spectacularly bedecked elephants. The donkey festival in Jaipur, along with the 'best-looking donkey' award and donkey racing and trading, is another fun event in October.
Jaipur As a Wedding Destination
A trend that has been around for a long time is destination weddings. Seeing celebrities' dreamy pictures on social media drives couples even crazier, and why wouldn't they? Rajasthan is one of the best wedding destinations in the world, and Jaipur is one of the most popular destinations for weddings in Rajasthan. In our minds, Jaipur is synonymous with grand and royal ceremonies. It has long been regarded as the best wedding destination in India due to its architecturally opulent architecture
When we think of Jaipur as a wedding destination, we picture grand and royal ceremonies. This architecturally opulent capital city has long been considered the top wedding destination in India. With so many stunning venues to choose from in Jaipur, there is no reason not to choose this city; after all, the city makes every wedding memorable, of course in a pleasant way.
With so many lovely places to get married in Jaipur, couples often find it tough to decide which one to choose and which to leave. To ensure your wedding day is as perfect as you envisioned, there are many other factors to consider
Best Hotels in Jaipur for a destination wedding
Choosing a wedding venue in Jaipur can be a tricky proposition because the city houses a lot of majestic forts and palaces so there won't be any shortage of choices. Various palaces in Jaipur have been converted into hotels to cater to the increasing popularity of destination weddings there. There are also plenty of resorts where you can have a royal wedding as well.
In the wedding industry, destination weddings are the latest trend, growing in popularity as more and more couples are opting to host one such ceremony. This is a great way to host a wedding away from home, with your closest friends and family attending it at some incredible location.
There are many wedding destinations in India, but perhaps none are more popular than the famous pink city of Jaipur. This enchanting and stunning city offers a wide variety of wedding venues perfect for a colorful, dramatic, and royal wedding. These are the list of some luxury hotels for helping you to choose the best destination wedding venues in Jaipur for your upcoming nuptials.
• Le Meridien
• Shiv Villas
• Oberoi Raj Vilas
• Fairmont
• Rambhag Place
• Jaimahal
• Leela Palace
• Marriott
• Hyatt Regancy
Mr. coconut to make your wedding dreamy
Looking for the perfect tropical touch to your wedding? Mr. coconut has provided thousands of fresh and tender coconut waters with a personalized touch at a wedding ceremony whether it was sangeet, Mehndi, Barat, or as a wedding favor.
Along with the tasty bites and sweet sips, Mr. Coconut can make your wedding extra special with their personalized coconuts by making them an eye-catching centerpiece or bar decoration. And the best part is that the coconut can be customized according to your wedding needs. You can choose any design you like on your big days, such as engraved or printed logos, names, or simply a photograph of the bride and groom. In any case, this will undoubtedly be the focal point of your wedding.
Mr. coconut serves only the
best quality tender coconut water
which is freshly open in front of your eyes. They believe in serving healthy and natural products without preservatives or chemicals. This will give your guests a lasting impression that they will cherish for the rest of their lives.
About Weddings
A destination wedding is similar to a traditional wedding. However, instead of having the wedding rituals in the groom's or bride's place, a unique & beautiful venue (in another state or country) is chosen where all the wedding traditions are conducted in a grand and intimate setting.
Celebrities and Influencers have had fairytale weddings and receptions across various locations in India in the past few years. Out of them, Goa ranks at the top of the list. Why so?
Fairmont Jaipur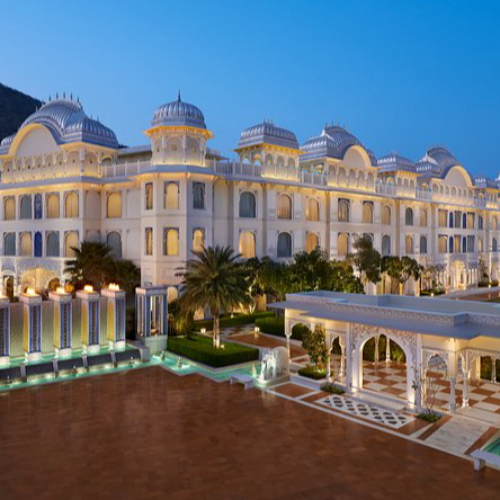 Leela Palace Jaipur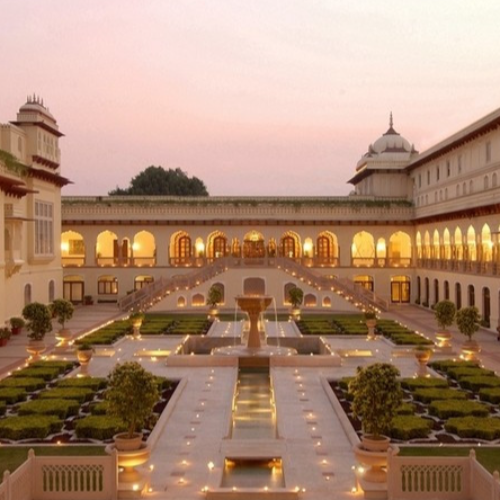 Rambagh Palace Jaipur
Located on the pristine coast of South Goa, Radisson Blue is a stunning location featuring gorgeous Portuguese architecture and cozy indoor & breezy outdoor venues that are perfect for a larger-than-life wedding!
Mr Coconuts / Our Consept
Our team of experts give a personal touch to the coconut by carving it with pictures of the couple, logos of the ceremony & hashtags. With this, you get one more reason to make your dream wedding unique and delightful. Impress your guests with this personal touch!
Book Now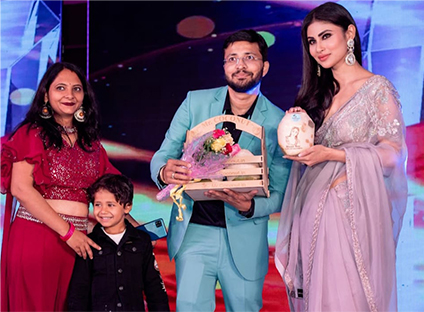 Latest Blog Posts
We have a massive collection of services based on your preferen