Craft Beautiful Weddings with Mr. Coconut
About Agra City
A Luxurious Personal Touch
Mr. Coconut gives a personal touch to the coconut by embossing it with hashtags, pictures of the couple or logos of the marriage ceremony. So, now, you have one more reason to make your wedding events unique and memorable. Your guests will certainly get impressed by this personal touch!
We Care for You!
Most weddings feature sugary & fizzy beverages. These junk foods will harm your health in the long run. And to be honest, there aren't many alternatives to sugary drinks. But, with Mr. Coconut's carved coconuts, you get the perfect healthy drink for every marriage ceremony!
We Ensure Freshness & Quality
Mr. Coconut seals each and every coconut while shipping them to you. So, when you unseal it, the tender coconut water is fresh and of top quality! Coconut water is also free from calories which means you don't have to worry about making any unhealthy choices at the wedding.
The Best Detox for Guests
People love mocktails and bar services which is why Mr. Coconut brings the Cocobar concept for weddings! Cocobar is a wonderfully designed cart installed in weddings where you get fresh & tender coconut water in artistically customized coconuts. This delicious beverage can easily detox your body and leave you feeling fresh and energetic!
Agra – An Ageless Symbol of Love
Home to one of the Seven Wonders of the world, the Taj Mahal, Agra is also famous for its many other globally-renowned archaeological sites including Fatehpur Sikri, Jama Masjid and Agra Fort. Besides these spellbinding architectural wonders, this city is known for attracting people with its culinary delights such as succulent Mughlai food, centuries-old sweet Petha and its traditional savory dry snack Dalmoth. An amalgam of rich history and luscious food segment, Agra ranks amongst the best destinations to get married in a regal way. While Agra is known for its rich Mughlai history and delectable food segment, its oppressive and humid subtropical climate can make your wedding guests uncomfortable. But, instead of going for sugary or carbonated drinks filled with chemicals, you can serve your esteemed guests with a 100% natural and refreshing drink – tender coconut water! Coconut water is considered to be one of the top hydrating beverages in the world. When you serve delicious coconut water in a beautifully designed coconut featuring the bride & groom's photo, couple hashtags or a logo of the ceremony it will elevate the aura of the wedding.
Destination Wedding in Agra
Celebrities and Influencers have had fairytale weddings and receptions across various locations in India in the past few years. Out of them, Agra ranks at the top of the list. Why so?
World-Famous Attractions
Apart from the Taj Mahal, Agra is also home to various UNESCO Heritage sites like Agra Fort and Fatehpur Sikri.
Shopping Attractions
Agra is famous for its lip-smacking seafood delights. From fresh fish to spicy lobsters, Agra has it all!
Authentic Foods
Agra is well-known for its Mughlai food. Apart from that, you will also come across delicacies like Petha, Bhalla, Bedai and other tasty foods!
Top Locations in Agra for Destination Weddings
Courtyard by Marriott
A luxurious venue featuring spacious lawns, gorgeous banquet halls, spell-binding interiors & more, Courtyard by Marriott is a perfect venue for your destination wedding.
Hotel Clarks Shiraz
This exotic venue features splendid décor, mouth-watering food, luxurious rooms for guests and state-of-the-art amenities for all your wedding needs.
The Oberoi Amarvilas
This ultra-luxurious venue is a picture-perfect wedding destination featuring in-house teams, Mughal-inspired architecture, stunning views from rooms and beautiful venues for all your wedding needs.
ITC Mughal
With multiple options for halls & lawns, in-house caterers, luxury rooms and professional teams, ITC Mughal is an ideal location for your destination wedding.
The Grand Imperial
This beautiful 5-star hotel exudes a rich history (built in the 1900s) & royalty. This is the perfect place to tie the knot with your "special one" and start a new life!
Crystal Sarovar Premiere
From marvelous chandeliers to sprawling lawns and multiple banquet halls, Crystal Sarovar has everything to make your destination wedding a memorable one!
Creating New Wedding Concepts for You!
Unique Wedding Favors Ideas for Guests
Mr. Coconut brings a delicious natural beverage that can be seamlessly served as a welcome Drink in weddings, room hampers in destination weddings or as a creative wedding favors and gift to your guests.
Best Product for Themed Weddings
Our stamp coconuts can easily be added to Decor & Catering presentations for wedding-oriented clients. In addition to that, our carved coconuts are the perfect fit for Themed weddings. And when you gift a personalized coconut (with hashtags, photos or logo) as a wedding favor and gift, it makes an amazing impression on your guests
Top Choice for Wedding Planners
Wedding planners are constantly searching for new ideas to make their client experiences delightful. Our high-quality coconuts are one of the best natural beverages for wedding planners & caterers. Wedding planners can also propose our personalized coconuts as a healthy alternative to carbonated drinks and juices.
Craft Beautiful Weddings with Mr. Coconut
About Weddings
A destination wedding is similar to a traditional wedding. However, instead of having the wedding rituals in the groom's or bride's place, a unique & beautiful venue (in another state or country) is chosen where all the wedding traditions are conducted in a grand and intimate setting.
Celebrities and Influencers have had fairytale weddings and receptions across various locations in India in the past few years. Out of them, Goa ranks at the top of the list. Why so?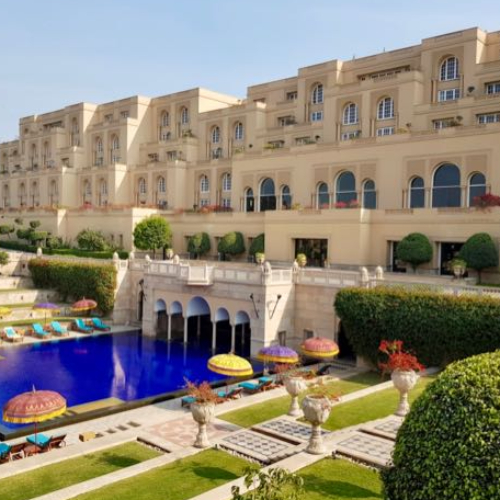 The Oberoi Amarvilas Agra
Clarks Shiraz Agra
ITC Mughal Agra
Located on the pristine coast of South Goa, Radisson Blue is a stunning location featuring gorgeous Portuguese architecture and cozy indoor & breezy outdoor venues that are perfect for a larger-than-life wedding!
Mr Coconuts / Our Consept
Our team of experts give a personal touch to the coconut by carving it with pictures of the couple, logos of the ceremony & hashtags. With this, you get one more reason to make your dream wedding unique and delightful. Impress your guests with this personal touch!
Book Now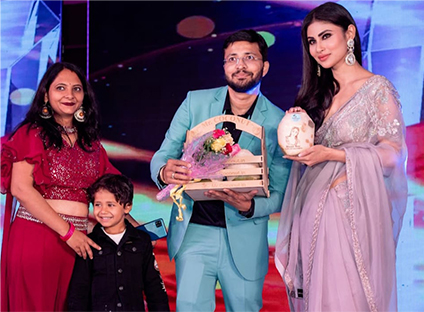 Latest Blog Posts
We have a massive collection of services based on your preferen