Craft Beautiful Weddings with Mr. Coconut
About Indore City
About Indore
Known as one of the most historic cities in India, Indore is the capital of Madhya Pradesh, a state in Central India. The city is both traditional and modern. It serves as the capital of the Indore District and Indore Division. One of the state's most visited and popular cities is Indore, which has a rich history, beautiful surroundings, unique traditions, and several tourist attractions Local landowners founded Indore in the 18th century to serve as a trade market along the Narmada River Valley route. They built the Indreshwar Tempe (1741), from which the city's name is derived. Rani Ahilyabai Holkar built and planned the city. Prior to being incorporated into Madhya Pradesh, it was the summer capital of Madhya Bharat from 1948 until 1956, and it also served as the capital of the princely state of the Maratha Holkars. One of the 100 Indian cities to be developed into a smart city under the Smart Cities Mission is Indore and the best part is that it qualified for the first round and has been selected as one of the first twenty smart cities to be developed. Indore was also ranked as India's cleanest city by Swachh Survekshan for the past three years.
Destination wedding in Indore
In India, there are a variety of customs and traditions with various cuisines and different cultures to immerse ourselves in, and Madhya Pradesh is one such state. Its soul embodies the timeless value of MP, an ancient Indian architectural marvel. Dubbed 'The Heart of India,' Madhya Pradesh is known not only for its colorful culture and spectacular locations to visit but also for lavish wedding ceremonies and the settings they take place in. There is nothing quite like a Madhya Pradesh wedding, with its scintillating traditions and rituals that are impossible to ignore. The wed-to-be will have the most picturesque backdrop for all their wedding memories as they look at a combination of exotic and magnificent locations. The trend of destination weddings has gained traction in recent years, and Madhya Pradesh is the premier place to make your wedding an unforgettable one. The history and culture of every city in this state are unique, so you should explore them all to discover the majesty of this wonderful state. These are some wonderful Madhya Pradesh locations for your destination wedding.
Luxury Destination wedding places in Indore
An idyllic destination wedding is almost impossible to beat, isn't it? Planning a destination wedding can be challenging, but if you are thinking about Indore as your wedding place then you'll be rewarded with a natural landscape and pretty scenery that will make your wedding stand out. The vibrant city of Indore also captivates everyone with its charm and foodies will love the fact that it is known as the food city. Therefore, your wedding will be a very colorful affair with a wide variety of food and vibrant decor. The perfect destination wedding place is waiting for you in Indore - no matter if you want a lush green lawn, an open-air terrace, or a poolside lawn - Indore has it all. We have compiled a list of our favorites, so stay tuned until the end and choose your favorite. • Indore Marriott Hotel • The Grand Bhagwati Palace • Radisson Blu Hotel • Brilliant Convention Centre • The Red Maple Mashal
Complete your Luxury Style wedding with Mr. Coconut
Want to live the dream of making your wedding in luxury style and at the same time memorable? Organizing a destination wedding at Indore is a great event and to make it special people go with the theme wedding too for that, they appoint a top-notch wedding planner so that they can manage all the things wisely and beautifully. Wedding planners help you to give the desired look and feel to your wedding whether in terms of décor, theme, choice of colors, catering, or distinguish functions. For the spectacular view, the wedding planner adapts new themes and trends so that they can make the wedding an amazing event for them. Mr. Coconut is also a new and trendy concept that people will love in a healthy and beautiful manner. Because the concept of Mr. coconut with a personalized touch helps the wedding planner make the wedding unique and memorable. Mr. coconut has provided thousands of fresh and tender coconut waters with a personalized touch at a wedding ceremony whether it was sangeet, Mehndi, Barat, or as a wedding favor. Along with the tasty bites and sweet sips, Mr. Coconut can make your wedding extra special with their stamp coconuts by making them an eye-catching centerpiece or bar decoration. They also introduce the Cocobar concepts for weddings where they serve different type of mocktails drinks to the guest which is so fresh and healthy. They introduce their Cocobar services where you can also get fresh and customized coconut water along with mocktails to detox your body and keep you energetic all time. And the best part is that the stamp coconut water can be customized according to your wedding needs. You can choose any design you like on your big days, such as engraved or printed logos, names, or simply a photograph of the bride and groom. In any case, this will undoubtedly be the focal point of your wedding. Mr. coconut serves only the best quality tender coconut water which is freshly open in front of your eyes. They believe in serving healthy and natural products without preservatives or chemicals. This will give your guests a lasting impression that they will cherish for the rest of their lives.
About Weddings
A destination wedding is similar to a traditional wedding. However, instead of having the wedding rituals in the groom's or bride's place, a unique & beautiful venue (in another state or country) is chosen where all the wedding traditions are conducted in a grand and intimate setting.
Celebrities and Influencers have had fairytale weddings and receptions across various locations in India in the past few years. Out of them, Goa ranks at the top of the list. Why so?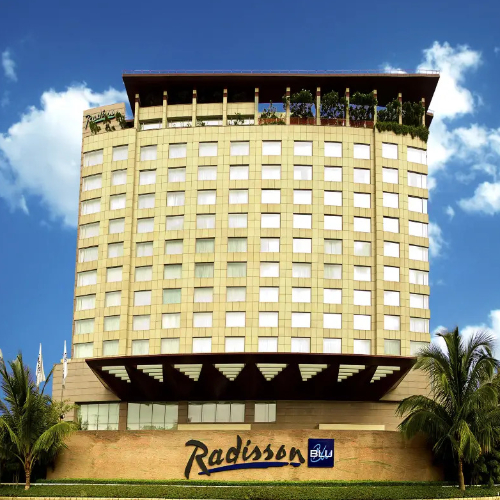 Radission Blu Indore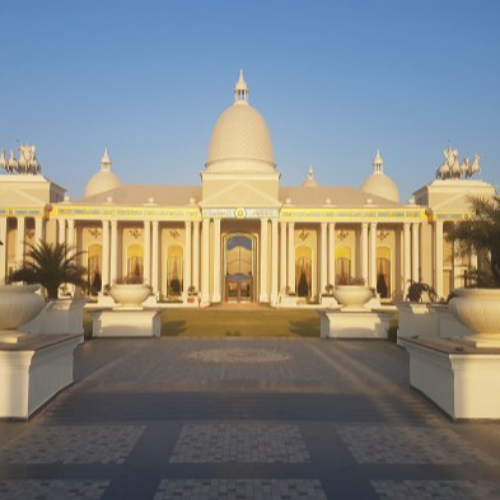 Sheraton Grand Indore
Essentia Hotel Indore
Located on the pristine coast of South Goa, Radisson Blue is a stunning location featuring gorgeous Portuguese architecture and cozy indoor & breezy outdoor venues that are perfect for a larger-than-life wedding!
Mr Coconuts / Our Consept
Our team of experts give a personal touch to the coconut by carving it with pictures of the couple, logos of the ceremony & hashtags. With this, you get one more reason to make your dream wedding unique and delightful. Impress your guests with this personal touch!
Book Now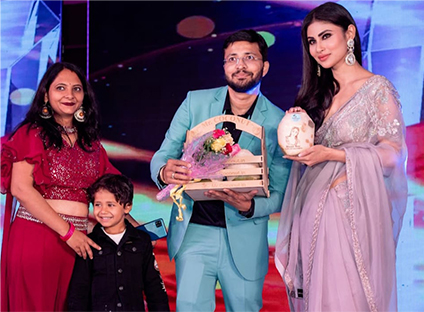 Latest Blog Posts
We have a massive collection of services based on your preferen