Craft Beautiful Weddings with Mr. Coconut
About Hyderabad City
Mr. Coconut is one of the leading industries in carved coconuts providing high-quality personalized coconuts for destination & luxury weddings and ceremonies like Roka, Baraat Swagat, Sagan, Mehendi, Haldi and Sangeet.
Experience a Personal Touch
When it comes to weddings, everyone appreciates a personalized gesture and Mr. Coconut does just that! Our team of experts give a personal touch to the coconut by embossing it with hashtags, pictures of the couple or logos of the marriage ceremony. Delight your guests with this delicious beverage in a personalized coconut.
Ensuring Freshness for You!
Mr. Coconut ensures that all the coconuts are sealed to ensure that fresh coconut water reaches you! So, when you unseal it, you get to relish fresh tender coconut water out of the box! Coconut water is also free from fat and high in potassium which means your guests get to enjoy a healthy beverage at your wedding.
We Care for You!
Nowadays, most weddings are filled with carbonated and fizzy beverages. These are junk foods and they can harm your digestive processes in the long run. That's why Mr. Coconut has come up with a natural alternative in the form of carved coconuts. They are natural, healthy and refreshing drinks perfect for weddings!
Hyderabad – The Land of Royal Weddings
Lauded as the city of pearls, Hyderabad, is the capital city of Telangana state. It is a densely populated and ever-growing urban sprawl that entices people from across the world. Due to its historic legacy and cultural diversity, it is also one of India's most renowned wedding destinations. If you are planning a perfectly radiant & breathtaking wedding and creating unforgettable memories of your special day, Hyderabad is the place to be! However, with all the glamor of this Nizam city comes the challenge of bearing the parched and dry weather. We understand that you don't want your guests to feel dehydrated and the best way to do it is to offer them delicious coconut water in personalized coconuts. Coconut water is considered to be one of the best hydrating natural drinks in the world. When you serve this coconut water in a highly-personalized coconut highlighting the bride & groom's photo, a couple hashtag or a logo of the ceremony it will elevate the entire wedding mood. Guests will feel a personal touch in everything that you offer at the wedding which in turn will make the entire marriage a memorable one!
Destination Wedding in Hyderabad
A destination wedding is similar to a traditional wedding. However, instead of having the wedding rituals in the groom's or bride's place, they choose a beautiful venue (in another state or country) where all the wedding traditions are conducted in a larger-than-life setting. Many celebrities have had fairytale weddings and receptions across multiple venues in India in the recent past. And out of them Hyderabad happens to be a popular choice. Why so?
Well-Connected City
Hyderabad is well-connected by Road, Rail and Air transportation. Your guests can easily reach from any corner of India in a day or two.
Scrumptious Cuisine
The Deccani cuisine is a fusion of Mughlai, Turkic, South Asian and Arabic dishes with local influences that can satiate your taste buds to the fullest!
A City of Markets
From Laad & Char Minar to Mozzam Jahi, Begum Nampally Bazaar, you will find a wide range of markets for all your wedding needs!
Top Locations in Hyderabad for Destination Weddings
Taj Falaknuma Palace
Hyderabad gets its name, the City of Nizams due to this majestic palace. Relish a royal ambience as you tie the knot with your beloved and start a new chapter of your life!
The Park
A beautiful venue featuring sprawling areas, multi-cuisine food and professional personnel to make your wedding one of the most memorable events of your life!
Taj Krishna
Looking to make your wedding a grand event? Then Taj Kakatiya is the ideal place for you! With a sprawling wedding hall, professionals and mouth-watering dishes, make your wedding a luxury event!
ITC Kakatiya
A magnificent 5-star hotel overlooking the surreal Hussain Sagar Lake, ITC Kakatiya is a gorgeous venue with beautiful interiors and banqueting spaces for all your wedding needs!
The Trident
A perfect location to host your luxury wedding, the Trident features stunning décor, skilled chefs, ample parking space for all your guests and state-of-the-art amenities.
Vivanta by Taj
One of the top 5-star hotels in Hyderabad, Vivanta by Taj is known for its elegance and opulence. With stunning indoor venues and an expert wedding team, you have everything you need for a luxurious wedding!
Park Hyatt
A luxurious venue boasting sprawling banquet areas, party venues, professional personnel & multicuisine delicacies, Park Hyatt is an ideal location for your wedding needs.
Why Choose Mr. Coconut?
Unique Wedding Favours Ideas for Guests
Mr. Coconut brings an amazing product that can be easily used as a Breakfast beverage in weddings, Welcome Drink in Destination weddings or even as a creative wedding favour and gift for your guests.
Robust Support & Quick Shipping
Mr. Coconut understands your wedding requirements and will ensure that you get high-quality personalized coconuts shipped to your location as soon as possible.
Best Choice for Wedding Planners
Wedding planners are constantly looking to make their client experiences delightful. Our stamp coconut is one of the best choices of beverage for wedding planners & caterers. Wedding planners can also propose our carved coconuts as a unique and healthy alternative to carbonated drinks or fizzy beverages.
Perfect for Themed Weddings
Our stamp coconuts can easily be added to Decor & Catering presentations for clients who want something unique at their wedding. Additionally, our customized coconuts are perfect for Themed weddings. When you gift a carved coconut (with hashtags, photos or logo) as a wedding favor and gift, it makes a wonderful impression on your guests.
Make Your Weddings Unique with Mr. Coconut
About Weddings
A destination wedding is similar to a traditional wedding. However, instead of having the wedding rituals in the groom's or bride's place, a unique & beautiful venue (in another state or country) is chosen where all the wedding traditions are conducted in a grand and intimate setting.
Celebrities and Influencers have had fairytale weddings and receptions across various locations in India in the past few years. Out of them, Goa ranks at the top of the list. Why so?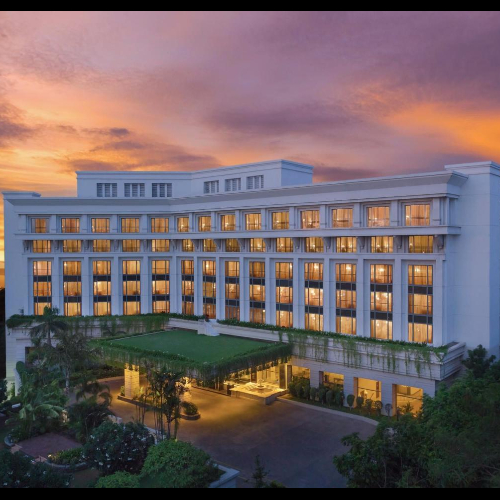 ITC Kakatiya Hyderabad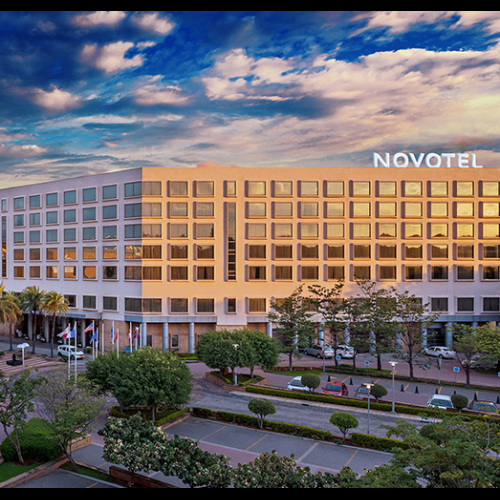 Novotel Hyderabad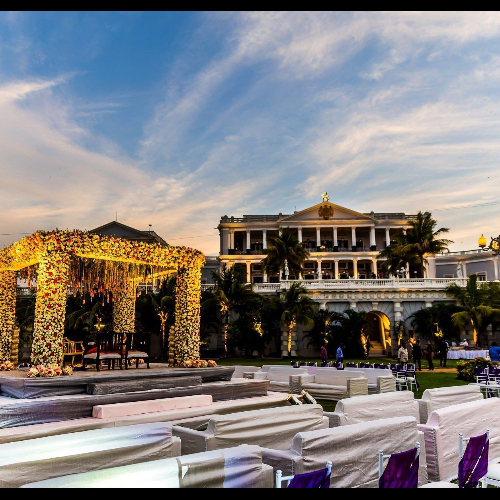 Taj Falaknuma Palace
Located on the pristine coast of South Goa, Radisson Blue is a stunning location featuring gorgeous Portuguese architecture and cozy indoor & breezy outdoor venues that are perfect for a larger-than-life wedding!
Mr Coconuts / Our Consept
Our team of experts give a personal touch to the coconut by carving it with pictures of the couple, logos of the ceremony & hashtags. With this, you get one more reason to make your dream wedding unique and delightful. Impress your guests with this personal touch!
Book Now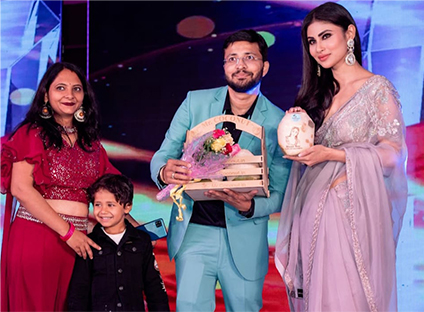 Latest Blog Posts
We have a massive collection of services based on your preferen