Craft Beautiful Weddings with Mr. Coconut
About Kolkata City
Experience a Personal Touch
At weddings, everyone appreciates a personalized gesture and Mr. Coconut offers just that! Our team of experts give a personal touch to the coconut by embossing it with hashtags, pictures of the couple or logos of the marriage ceremony. Delight your guests with tender coconut water in a personalized coconut
We Ensure Freshness & Quality
Mr. Coconut ensures that all the coconuts are sealed to ensure that fresh coconut water reaches you! So, when you unseal it, you get to relish fresh tender coconut water out of the box! Coconut water is also free from fat and high in potassium which means your guests get to enjoy a healthy beverage at your wedding.
We Care for You!
Nowadays, most weddings are filled with carbonated and fizzy beverages. These are junk foods and they can harm your digestive processes in the long run. That's why Mr. Coconut has come up with a natural alternative in the form of carved coconuts. They are natural, healthy and refreshing drinks perfect for weddings!
Detox at Wedding
People love mocktails and bar services which is why Mr. Coconut brings the Cocobar concept for weddings! Cocobar is an exquisitely designed cart installed in weddings where you get fresh & tender coconut water in attractively customized coconuts. This delicious beverage can easily detox your body and leave you feeling fresh and energetic!
Kolkata – The Land of Extraordinary Weddings
Acclaimed as the cultural capital of India, Kolkata is the city of marvels that has something to offer everyone. It is a home to amazing British era colonial architectural gems, beautiful art galleries, historical colleges, auditoriums, gardens, and sprawling markets. Some of the lauded attractions of Kolkata include Victoria Memorial, Howrah Bridge, Alipore Zoo, and Indian Museum. The city features a tropical wet-and-dry climate which will make your guests reach out to the beverage counter for a much-needed drink. We understand that you don't want your guests to feel dehydrated and the best way to do it is to offer them tender coconut water in personalized coconuts made by Mr. Coconut! Coconut water is considered to be one of the best hydrating natural drinks in the world. When you serve this coconut water in a highly-personalized coconut highlighting the bride & groom's photo, a couple hashtag or a logo of the ceremony it will elevate the entire wedding mood!
Destination Wedding in Kolkata
Many celebrities have had fairy tale weddings and receptions across multiple venues in India in the recent past. And out of them Kolkata happens to be a popular choice. Why so?
Architectural Marvels
From historical buildings to museums and colonial structures, Kolkata has plenty of stunning architecture for visitors Delicious Bengali Food From veg and non-veg preparations to lip-smacking desserts and sweets, Kolkata has everything to satiate your taste buds.
Markets Galore!
Kolkata is well-known for its Laal paar sari. Apart from that, you will also come across beautiful markets featuring terracotta products, handicrafts and other items.
Top Locations in Kolkata for Destination Weddings
Hyatt Regency
Two gorgeous venues – in-house and open-air venues coupled with state-of-the art amenities make Hyatt Regency an ideal location for your destination wedding.
Taj Bengal
The luxurious hotel features six beautiful venues, spell-binding décor, banquet lawns and other amazing features to make your destination wedding a fairy tale one!
ITC Sonar
Located away from the city, this beautiful and luxurious hotel boasts enthralling indoor venue areas, sprawling lawn gardens and more for a beautiful destination wedding.
The Oberoi Grand
Known for hosting luxe parties for kings and bureaucrats, the Oberoi Grand is a luxurious venue featuring stunning interiors and ultra-opulent facilities.
Vedic Village
A luxury villa in Kolkata, the Vedic Village features 4 venue areas and is known for organizing a variety of themed weddings.
Club Verde Vista
This beautiful venue is the perfect location for an open-air wedding and features in-house decorators, caterers and state-of-the-art amenities.
Why Choose Mr. Coconut?
Unique Wedding Favours Ideas for Guests
Mr. Coconut brings an amazing product that can be easily used as a Breakfast beverage in weddings, Welcome Drink in Destination weddings or even as a creative wedding favors and gift for your guests.
Perfect for Themed Weddings
Our stamp coconuts can easily be added to Decor & Catering presentations for clients who want something unique at their wedding. Additionally, our customized coconuts are perfect for Themed weddings. When you give a carved coconut (with hashtags, photos or logo) as a wedding favor and gift, it makes a wonderful impression on your guests.
Best Choice for Wedding Planners
Wedding planners are constantly looking to make their client's experiences delightful. Our stamp coconut is one of the best choices of beverage for wedding planners & caterers. Wedding planners can also propose our carved coconuts as a unique and healthy alternative to carbonated drinks or fizzy beverages.
About Weddings
A destination wedding is similar to a traditional wedding. However, instead of having the wedding rituals in the groom's or bride's place, a unique & beautiful venue (in another state or country) is chosen where all the wedding traditions are conducted in a grand and intimate setting.
Celebrities and Influencers have had fairytale weddings and receptions across various locations in India in the past few years. Out of them, Goa ranks at the top of the list. Why so?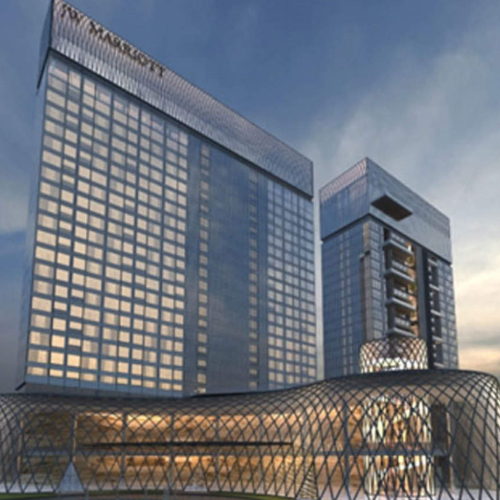 JW Marriott Kolkata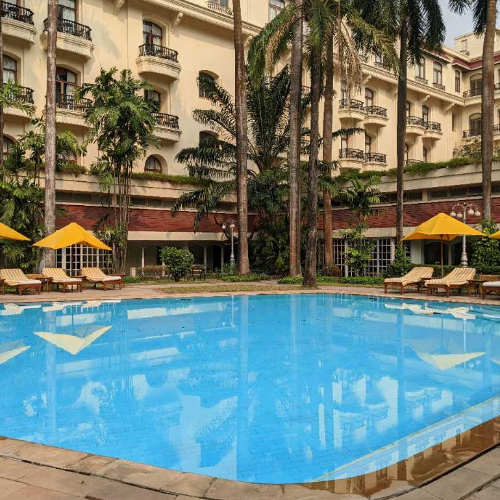 The Oberoi Grand Kolkata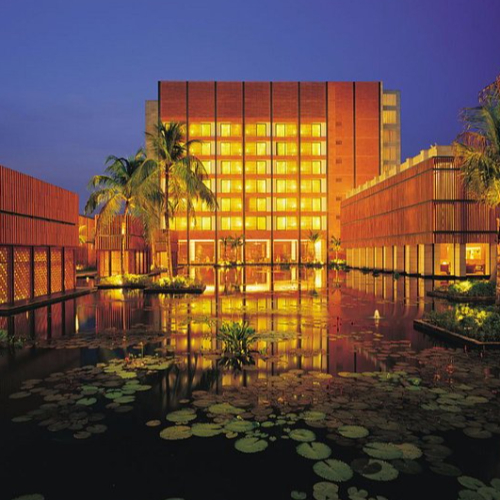 ITC Sonar Kolkata
Located on the pristine coast of South Goa, Radisson Blue is a stunning location featuring gorgeous Portuguese architecture and cozy indoor & breezy outdoor venues that are perfect for a larger-than-life wedding!
Mr Coconuts / Our Consept
Our team of experts give a personal touch to the coconut by carving it with pictures of the couple, logos of the ceremony & hashtags. With this, you get one more reason to make your dream wedding unique and delightful. Impress your guests with this personal touch!
Book Now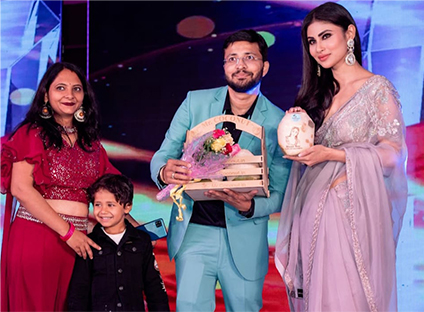 Latest Blog Posts
We have a massive collection of services based on your preferen