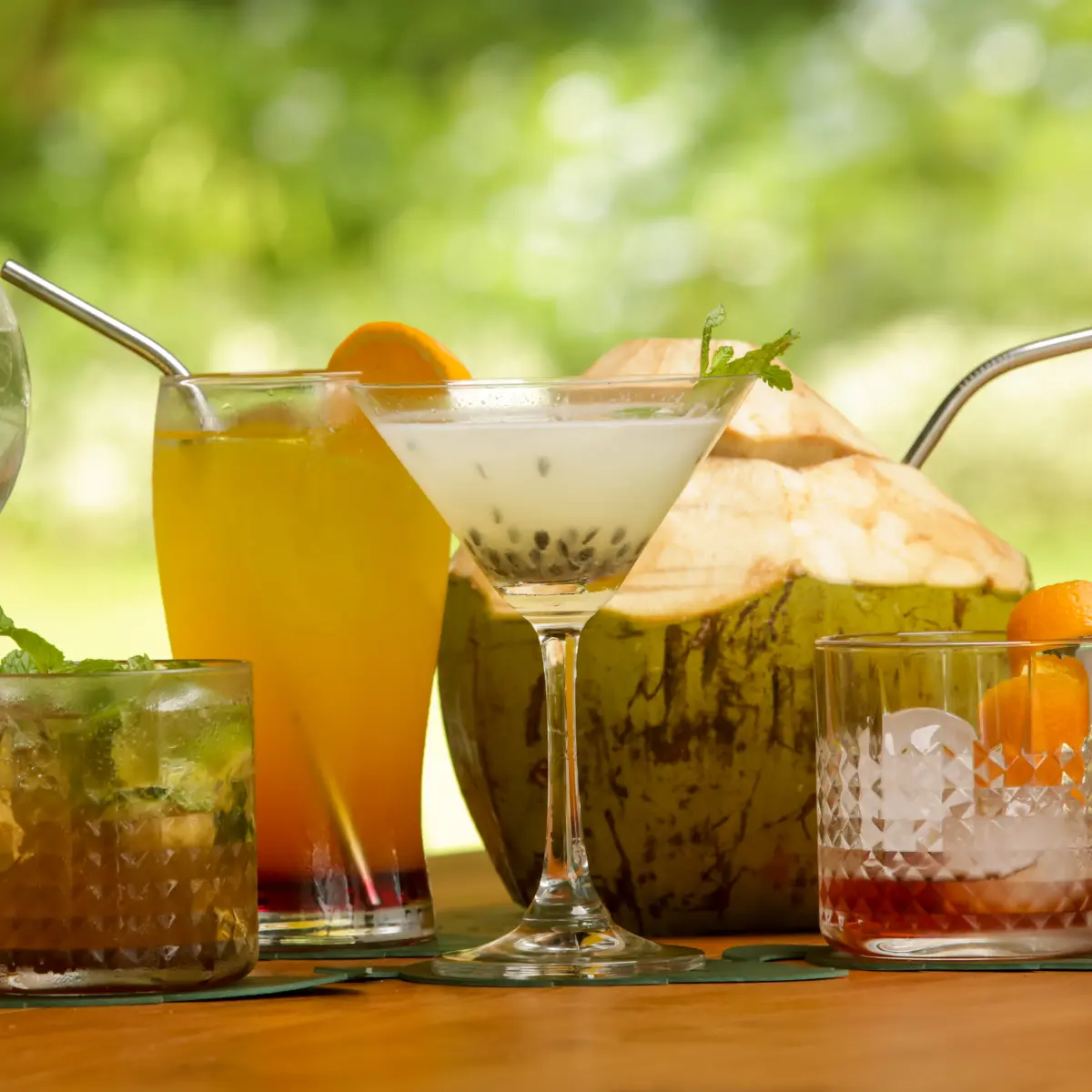 10 Drinks Made with Coconut Water to Quench Your Thirst
By: Shivam Agarwal,

CEO & CO-FOUNDER MR COCONUT

| 12 September 2023
Coconut water has become very famous over the years, not only because it tastes good but also because it is good for you in many ways. Coconut water is delicious on its own, but when you mix it with other spirits, your cocktail game can go to the next level. In this article, we'll look at the "10 Best Coconut Water Cocktails" that are great for relaxing and enjoying the tropical taste of coconut water. These drinks will be a hit whether you're sitting by the pool or having a summer party.
10 Drinks Made with Coconut Water
1. The Classic Pina Colada
The Pina Colada is the perfect tropical drink, and its main ingredient, coconut water, is what makes it stand out. Mix coconut water, pineapple juice, white rum, and crushed ice to make this popular drink. Pour into a cold glass and decorate with a pineapple wedge to feel like you're at the beach.
2. Coconut Mojito
Make your mojito more refreshing, by adding coconut water to a mojito. This drink is great for hot summer days because it has the tang of lime, the sweetness of mint, and the refreshing power of coconut water.
3. Margarita with coconut
Use coconut water instead of regular water in your margaritas to make them better. The result? A smoother, more refreshing version of this beloved cocktail. Don't forget the salted rim!
4. Tropical Tequila Sunrise
Mix tequila, coconut water, and fresh orange juice to turn the original Tequila Sunrise into a tropical drink. This drink looks as good as it tastes because of the way the colors are layered.
5. Vodka lemonade with coconut water
When life gives you lemons, make Coconut Water and Vodka Lemonade! This cocktail combines the tartness of lemonade with the subtle sweetness of coconut water and the kick of vodka. It's the perfect balance of flavors
6. Caipirinha made of coconut water
This spin on the Caipirinha, made with coconut, will take you to the streets of Brazil. Mix lime and sugar together, then add coconut water and cachaca to make a Brazilian beauty.
7. Coconut Water and Blue Curacao Cooler
Mix Blue Curacao liquor with coconut water for a beautiful-looking drink. With its bright blue color and coconut water background, this drink is perfect for Instagram and tastes as good as it looks.